PEKING to PARIS - TONIGHT
We have tickets available on the door this evening for the talk on the Peking to Paris rally by the Brooklands Trust Chairman Sir Gerald Acher.
Doors open at 6pm for hot food and the Bar, the event begins at 7.30pm in the Club house.
Parking via the Campbell Gate and enter via the main reception door.
APPLICATIONS NOW OPEN
Booking has now opened for three events:-
BTM Track Day - 2nd November
BTM Annual Dinner - 25th November
BTM Xmas Lunch - 18th December
Application forms are available for download on the separate event pages - links to the right
MOTORING LEGENDS: THE FERRARI YEARS WITH PATRICK TAMBAY
It was an honour to host French F1 driver Patrick Tambay on the 14th September. It was an informative insight into his career and the years he was one of the Ferrari team members in an excellent interview by Simon Taylor.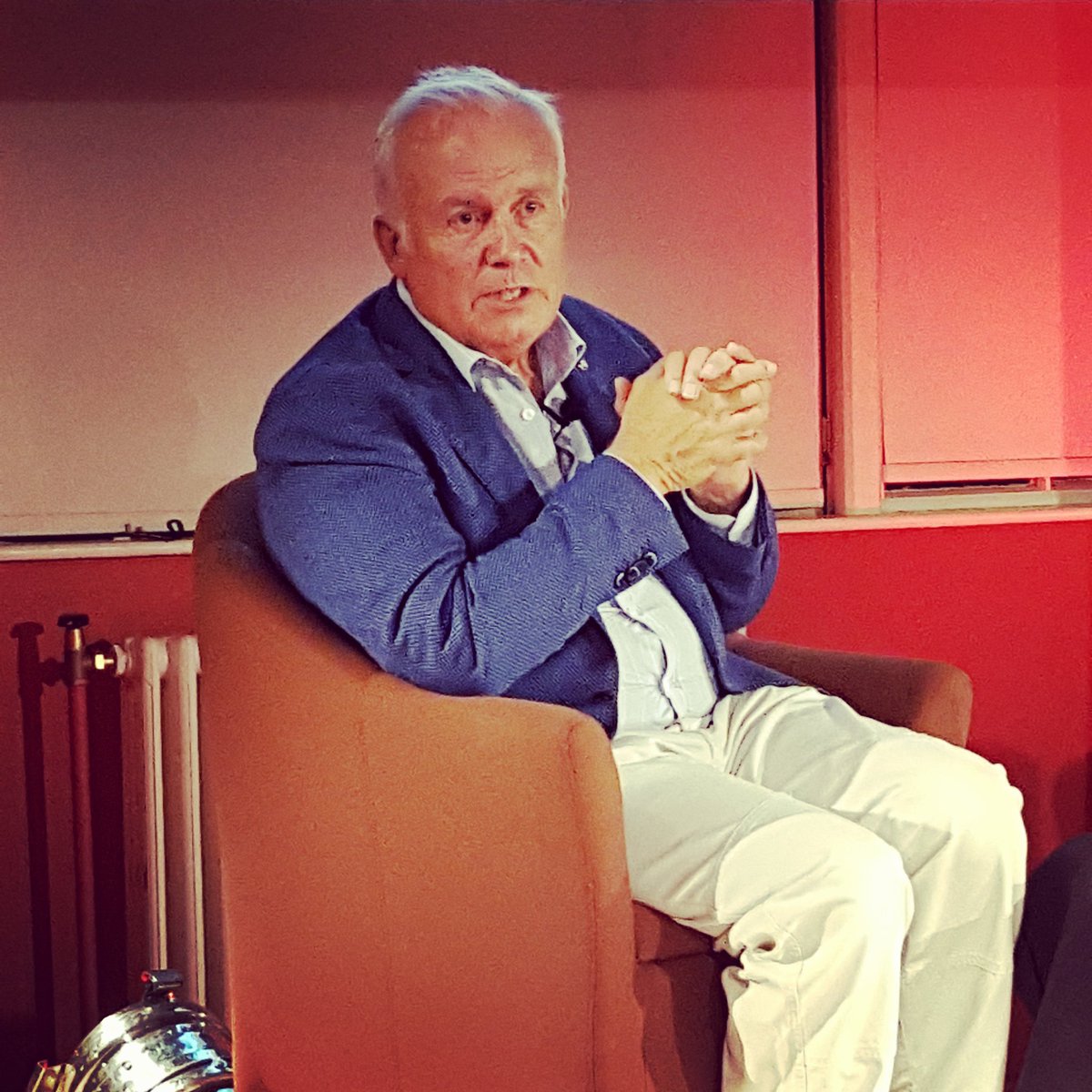 HUNT@40
We are pleased to announce that James's son, Freddie Hunt, will be joining us for the evening bringing his own personal memories of his father. The confirmed date for our celebration of James Hunt securing the World Championship at the Japanese GP in 1976 is TUESDAY 25th OCTOBER, please note that it is different from the date published in the latest Brooklands Bulletin. The evening will be hosted by motoring journalist Simon Taylor who will add his own reminiscences of James and the '76 GP season. Touring car driver Tony Dron, who raced against James in pre F1 days, will be with us with Autocar editor in chief Steve Cropley. The evening will be based on recollections of the 1976 season and James himself and we'd love to hear your thoughts at the event. More people associated with James and McLaren have been invited but we don't quite know who will turn up at the moment - we'll let you know.
Tickets on sale now £8 Members £10 Non Members
Book online or phone the BTM office 01932 857381 ext 226
BRITISH MOTOR HERITAGE AND COTSWOLD MOTORING MUSEUM
Two places on this sold out coach tour have become reavailable. Act quickly if you would like to go.
email Angela if you are interested.
Sep/Oct BROOKLANDS BULLETIN
We apologise but the latest edition of the Brooklands Bulletin was sent out in error using the previous edition's mailing list. If you are a new member and did not receive this issue then please get in touch and we will forward a copy to you.
DELAYS TO RENEWALS AND NEW MEMBERSHIPS
We are pleased to say that the backlog has finally been cleared and we are running normally again with renewals and new Memberships. If you have renewed or made a new application longer than a month ago please get in touch if you have heard nothing from us.
Thank you all for your patience during this difficult period.
________________________________________
2016
20th September
Classic Talk: Peking to Paris Rally with Sir Gerry Acher
7th October
Motoring Tour: Return to Llanerchindda **SOLD OUT**
17th October
Coach Tour: Visit to British Motor Heritage and Cotswold Motoring Museum - 2 places reavailable
18th October
Classic Talk: Triumph to Tragedy - The Donald Campbell Story with Phil Holt
25th October
Special Events: Hunt@40 - special James Hunt event
27th October
Motoring Legends: David Richards CBE
30th October
Special Event: Lunch with Di Spires -" I Just Made the Tea" - 30 years inside formula 1
2nd November
25th November
BTM Annual Dinner with Sir Stirling Moss and guest speaker Tracey Curtis-Taylor
18th December
HOW TO BOOK BTM EVENTS
To book for Motoring Legends, Family Events and Special Events phone 01932 857381 ext 226 or book online
To book for Classic Talks phone 07880 670359 or email .(JavaScript must be enabled to view this email address)
To book for Motoring tours, coach tours, track days, Xmas lunch and BTM dinner look for the downloadable application form on the individual entry or email Angela Hume
_____________________________________
ONLINE RENEWALS
Did you know that you can renew your Membership online?
All you need do is select your membership level and fill out the form (remembering to put your membership number in the "Renewal" box on the checkout page).
Renew Membership
____________________________________
To view Brooklands Museum events
_______________________________
Members Parking at Brooklands
The rules for Members parking at Brooklands have been re-written which should make them clearer to new Members particularly. Click here to view them.
_____________________________________
Brooklands Trust Members are members of the
British Association of Friends of Museums
____________________________________