BTM ANNUAL DINNER AUCTION
The BTM Annual Dinner takes place on Friday 25th November and during the evening there will be an auction to raise funds for the Museum and Scoreboard Project. You can find a list of the items being offered online now. If you can't make the event yourself then there is a proxy bid form to download which can be sent back before the event.
List of items for auction and instructions
DAVID RICHARDS
We still have some tickets left for the David Richards Motoring Legends event on Thursday 27th October. David was the CEO of Aston Martin and is current chairman of Pro-Drive based at Banbury - with a lifetime in motorsport he has plenty of tales to tell.
Tickets on sale now - Members £8 Non Members £10
Tickets will be available on the door.
Book online or phone 01932 857381 ext 226
I JUST MADE THE TEA - WITH DI SPIRES - **SOLD OUT**
This lunchtime event follows on from the last Classic Breakfast meet of the year which takes place on Sunday 30th October so there will be plenty of classic cars in and around the Paddock in the morning. You can have a look around and then join the BTM at noon in the Vickers Suite for our special Lunchtime event which includes a two course meal and an insight into the ordinary lives of those great F1 drivers and celebrities when they are not in front of the cameras. Di Spires ran F1 hospitality units for many years and has met all the greats - listen to her stories about Ayrton Senna, Michael Schumacher and celebrities such as George Harrison - Di has served tea for them all!. She will also be signing copies of her book of the same title.
Tickets including lunch are £20 per person.
Book online or phone 01932 857381 ext 226
TERRIFIC HUNT@40 EVENT
Journalist and commentator Simon Taylor hosted a great evening celebrating 40 years since James Hunt won the F1 World Championship in 1976. Joining him on stage were touring car dirver and journalist Tony Dron, journalist and author (whose latest book on James Hunt has just been published) Maurice Hamilton and James's son Freddie Hunt. The evening looked at James's career from his early days at Wellington College through to his days on the BBC commentary team with Murray Walker and of course his iconic F1 World Championship. From the audience one of James's mechanics at McLaren, Howard Moore, added his own personal recollections as did James's former March team boss Chris Marshall. The evening was interspersed with film clips of James in action and archive photographs plus memorabilia on display brought in by Members (including the original Hunt pit board sign)
Freddie Hunt, Tony Dron, Simon Taylor & Maurice Hamilton
BTM's LLANERCHINDDA TRIP SUCCESS
The BTM's motoring tour to the Llanerchindda Farmhouse in Llandovery was a great success. A variety of cars took part in the event including an E Type Jaguar and Alfa Romeo 4C along with a Morgan, MX5, MGB, Mini Convertible and more. The essence of this trip is the hospitality provided by Martin and his team at the Farmhouse who specifically cater for motoring groups such as ours. Two complete day runs are included in the weekend taking in some of the spectacular scenery to be found in the Brecon Beacons and surrounding areas followed by homely dinners in the evening and jugs of Pimms!. The great location of the Farmhouse overlooks a valley with a railway viaduct providing some spectacular views partiuclarly as sun sets.
MOTORING LEGENDS: THE FERRARI YEARS WITH PATRICK TAMBAY
It was an honour to host French F1 driver Patrick Tambay on the 14th September. It was an informative insight into his career and the years he was one of the Ferrari team members in an excellent interview by Simon Taylor.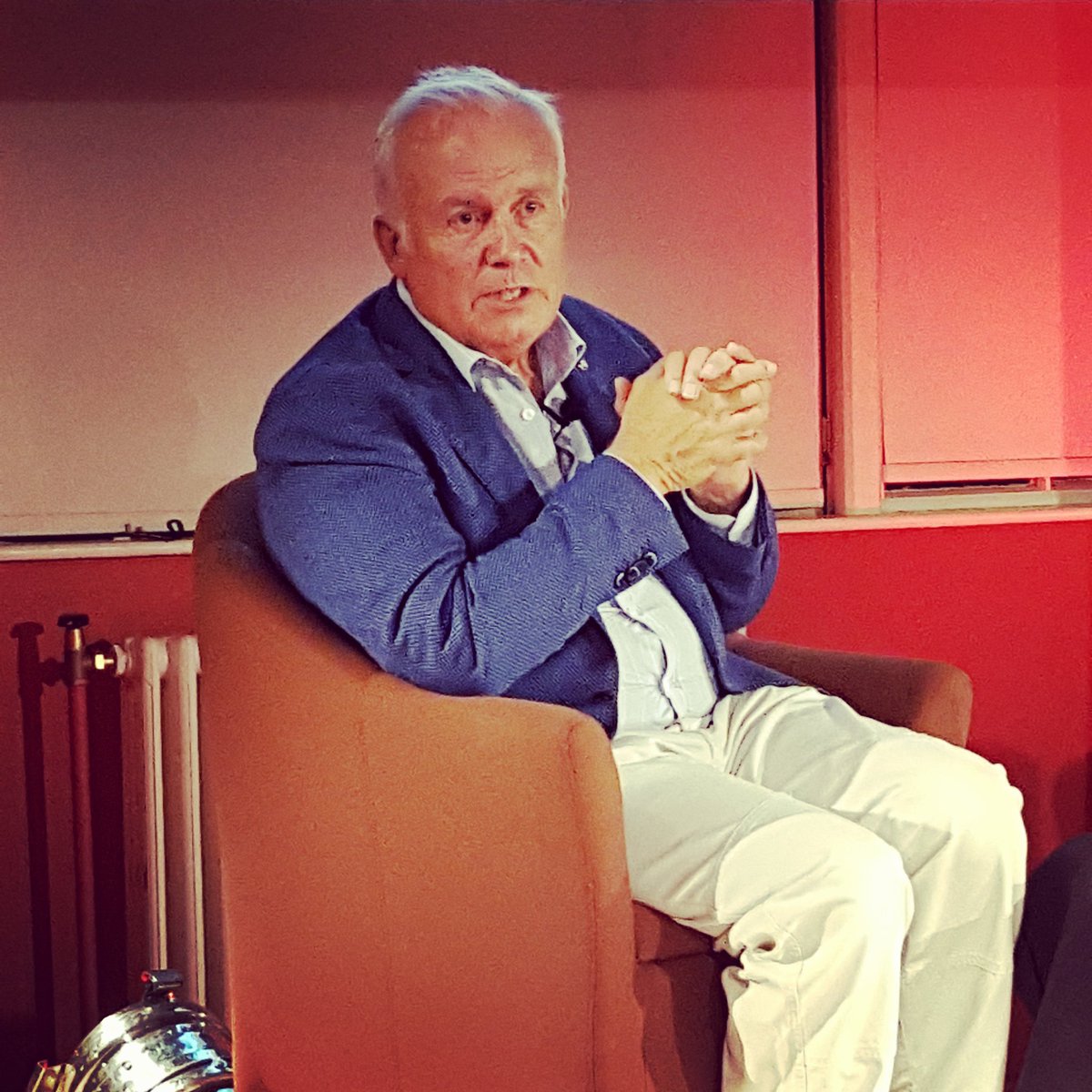 WELCOME TO JENI LARWOOD
We welcome a second administrator to the BTM office. Jeni Larwood joins us on a Monday and Friday so expanding the office opening hours to a full five day week. Tim will still be here onTuesday to Thursdays and both will be able to answer any queries you may have as well as renew or take new Memberships.
________________________________________
2016
27th October
Motoring Legends: David Richards CBE
30th October **SOLD OUT**
Lunch: Lunch with Di Spires -" I Just Made the Tea" - 30 years inside formula 1
2nd November
Track Day: BTM Track Day at Goodwood
25th November
Dinner: BTM Annual Dinner with Sir Stirling Moss and guest speaker Tracey Curtis-Taylor
18th December
Lunch: BTM Xmas Lunch with Zoe Cano
2017 (Provisional Dates)
5th January
Classic Talk: James "Mac" Hulbert and the ERA R4D
16th February
Classic Talk: Patrick Wood MD of Surrey Satellite Technology with a look at current and future satellite technology
19th February
Special Event: Brooklands Remembers Capt. Eric "Winkle" Brown
16th March
Motoring Legends: Conquering the Mountin, the Isle of Man TT with John McGuinness, James Witham and Steve Parrish
23rd March
Classic Talk: Neil Lomax on the Hawker Siddeley HS121 Trident airliner
20th April
Classic Talk: Harry Sherrard - taking part in 30 years of motor sport
18th May
Classic Talk: John Reaks on the 1990 Benetton B190 F1 car
15th June
Classic Talk: Group Captain Marcus Wills, Queens Flight and VC10 pilot
13th July
Classic Talk: Chairman of the Bugatti Owners Club, Charles Trevelyan talking about the racing exploits of his mother , Prudence Fawcett, and the 1934 Le Mans race.
HOW TO BOOK BTM EVENTS
To book for Motoring Legends, Family Events and Special Events phone 01932 857381 ext 226 or book online
To book for Classic Talks phone 07880 670359 or email .(JavaScript must be enabled to view this email address)
To book for Motoring tours, coach tours, track days, Xmas lunch and BTM dinner look for the downloadable application form on the individual entry or email Angela Hume
_____________________________________
ONLINE RENEWALS
Did you know that you can renew your Membership online?
All you need do is select your membership level and fill out the form (remembering to put your membership number in the "Renewal" box on the checkout page).
Renew Membership
____________________________________
To view Brooklands Museum events
_______________________________
Members Parking at Brooklands
The rules for Members parking at Brooklands have been re-written which should make them clearer to new Members particularly. Click here to view them.
_____________________________________
Brooklands Trust Members are members of the
British Association of Friends of Museums
____________________________________